Dr. Gary L. Allee Appreciation Club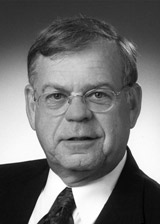 Description
Fund Purpose
As of July 2011, the Allee Appreciation Club was fully funded, but this club continues to garner donations.This fund was formed to recognize the contribution of Dr. Allee to non-ruminant nutrition and to the American Society of Animal Science. The committee involved in fundraising in conjunction with Gary have decided to use dollars generated by the Appreciation Club to support a nonruminant nutrition symposia at the ASAS Midwest Section Meeting. The first Gary L. Allee Symposium was held at the 2012 Midwest ADSA-ASAS Sectional Meeting in Des Moines, IA.
Fund Value as of 2/28/2021: $52.325
---
Please log in to receive member pricing.
---